About DataUSA

DataUSA is a trusted leader in merchant services and can handle all your payment processing needs. Call us today to see what type of setup fits your type of business.
Whether you are a new business owner, or an existing business owner, we can help find the right customized solutions for your business. We service merchants nationwide and assist in the following setups:
Brick & mortar storefronts- retail, wholesale & restaurants.
Home based businesses.
E-Commerce & Moto-process credit cards through the phone, mail, or on the internet.
Wireless processing –for merchants looking to accept credit cards on the go.
Post software-for merchants processing through a point of sale software.
Custom gift card loyalty program & multiple check services options to choose from.
Why process credit cards?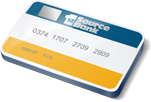 It allows customers to pay quickly and easily.
Increase customer sales & client loyalty.
By accepting credit, debit, & gift cards as forms of payment from your customers you will realize an increased spending level at your business. Since customers tend to spend more on credit cards there will be even more of a spike in sales and you will also be creating new customers that are particular about paying with cards instead of cash.
Don't lose extra business and start accepting credit cards today.
For existing merchants- please call us today and see how much you qualify for in monthly savings. We guarantee to beat your current rates in addition to better customer service. Get a free statement analysis today.
Send Us an e-mail
Thank you! A processing specialist will be in touch shortly.
Sorry, unexpected error. Please try again later
Let our processing specialists help you get started accepting credit cards.